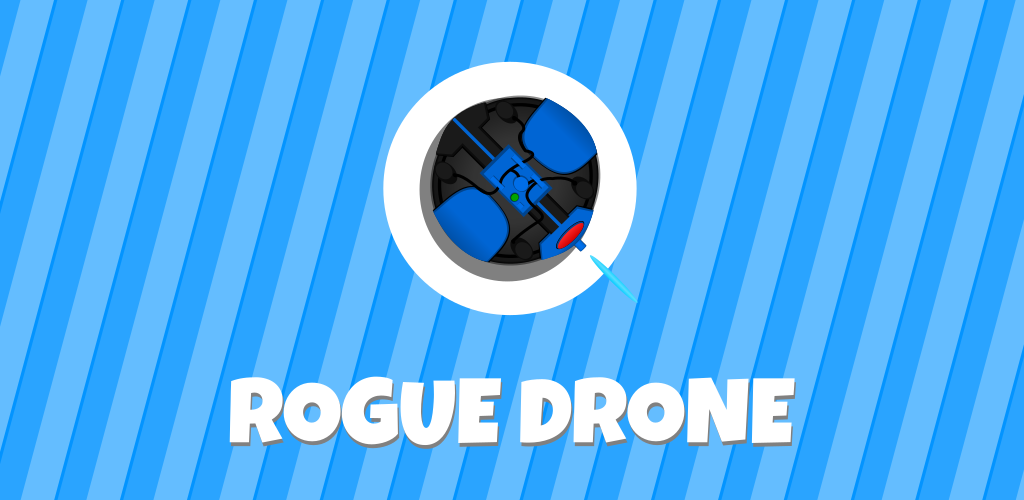 Rogue Drone
What's new?
Leader boards (Google Play and Kongregate)
Achievements (Google Play)
What's changed?

Migrated from Unity 5.4 to 2017.04.5
Lowered mobile controls (Android)
Nerfed most enemy drones
added a skip to the end game score counter
Added Facebook invites
Moved min Android version to 4.4, sorry to those using low Android versions :(*
UI Tweaks
Leader boards and achievements
Rogue Drone on android now has achievements! A bit over 30 of them in total, you can check your progress either in-app under the achievements section (previously stats section) or directly from the google play games app.
On android there is now 3 leader boards, clean ready to be conquered give them your best shot here https://play.google.com/store/apps/details?id=com.redmintgames.rogueDrone
Acknowledgments
This was my first game and wow, the release was so much harder and way more nerv racking then i could have possibly estimated, but it's a week in now and you guys have been amazing messaging me suggestions, bug reports and general ideas across every platform I launched on. so a big thank you to everyone in the Indie community for your support.
Files
Release.zip
Play in browser
Aug 17, 2018